Contact us
Email: brian@arbutusllc.com
---
Meet the Team
Brian Enslow is the principal at Arbutus Consulting. He has spent the majority of his career in public service and brings 20 years of state policy and Legislative experience. He has carefully built a reputation in Olympia based on integrity and credibility.
Prior to forming his firm, he served as a Senior Policy Director at the Washington State Association of Counties. His primary duties included lobbying the legislature and state agencies on behalf of local government and advising county commissioners/council members regarding high-level policy decisions.
Brian has extensive experience in state fiscal matters and is experienced in policy analysis, research and legislative presentations. His experience as a budget writer for both the Legislative and Executive branch makes him uniquely qualified to help clients navigate uncertain financial times.
Brian Enslow
---
Ryann Hall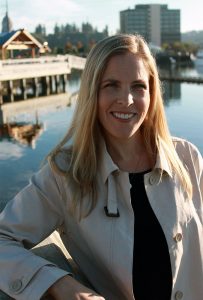 Born in Olympia, Ryan Hall has grown up with the Washington State Capitol practically in her backyard. This proximity has greatly influenced her. She has been part of the public government sector for nearly 20 years. Ryan has played an active role with Arbutus Consulting since she partnered with the firm in beginning in 2017. She is skill in client and legislative relations, communications, and tracking legislative news.